Regular price
Sale price
$ 9.99 USD
Unit price
per
Sale
Sold out
Author: Sepp, Maia
Brand: Createspace Independent Publishing Platform
Binding: Paperback
Number Of Pages: 183
Release Date: 03-12-2012
Part Number: black & white illustrations
Details: Product Description On paper, Viive McBroom lives the perfect life--a key player in a fast-paced, technical field, one promotion away from real success--but that's only if you ignore one little problem.Sandwiched between one migraine and the next, Viive's life is like those choose-your-own-adventure books you read as a kid, only less fun and with a lot more drugs. Faced with frustration from her loved ones and the dark machinations of a new coworker, Viive feels herself getting pulled under by guilt, apologies, and workplace shenanigans. But then she meets the Migraine Mafia, a quirky, vibrant support group, and her fragile camouflage begins to crumble. She discovers that a room full of strangers just might be able to change the way she views her illness--and realizes that if she doesn't learn to ask for help, her health isn't the only thing she stands to lose.Sometimes painful, frequently hilarious, always entertaining, The Migraine Mafia is the story of one woman's life-altering quest to thrive in the face of chronic illness. The Migraine Mafia has been translated into Estonian and Latvian and is being excerpted in the forthcoming Understanding Migraine through Literature from Kent State University Press. About the Author Find Maia online at maiasepp.com.
EAN: 9781494315931
Package Dimensions: 9.0 x 6.0 x 0.5 inches
Languages: English
Share
View full details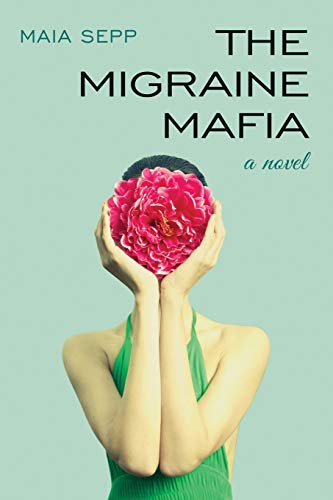 SHIPPING & FREE GIVEAWAYS

Due to increasing shipping costs, we no longer offer free shipping with most items. During Migraine and Headache Awareness Month in June, we give away FREE #ShadesForMigraine purple sunglasses to participate in their June 21st photo contest for all orders utilizing our Free Shipping and First Class Package shipping and above. Visit www.shadesformigraine.org for more details about their contest.

T-SHIRT ORDER NOTICE

There is currently a worldwide t-shirt shortage on almost all brands. Your t-shirt brand will vary from what is listed on the item description above. T-shirts will be either Gildan Softstyle, Bella + Canvas, Next Level, or a similar premium t-shirt brand using ring-spun cottons, 100% polyester, and cotton/polyester blends. We do not use heavy cotton materials unless requested. We do offer custom orders, contact us for more information.

AMAZON AFFILIATE

Erica Carrasco is a participant in the Amazon Services LLC Associates Program, an affiliate advertising program designed to provide a means for sites to earn advertising fees by advertising and linking to https://achysmile.shop.

DISABLED SMALL BUSINESS

Achy Smile Shop is a small, woman-owned business operated by Erica Nicole Carrasco. Achy Smile started as a chronic migraine blog written by Erica slowly incorporating awareness t-shirts and later, accessories. Products are now sold world wide.